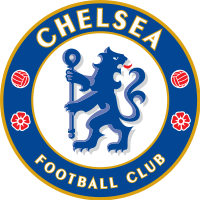 International Senior Lead Coach
JOB TITLE: International Senior Lead Coach – Events
DEPARTMENT: Foundation (International)
REPORTING TO: Staff Operations Manager
JOB FUNCTION: To support the development and delivery of bespoke camp programmes and events, delivered globally throughout the year.
LOCATION: Cobham – with extensive overseas travel.
CONTRACT: 40 hrs per week, normally 5 of 7 days per week. The successful applicant will be expected to work unsociable hours in-order to meet the needs of the business. This will include weekend, evening work and bank holidays as the business and role requires.
MAIN RESPONSIBILITIES (Play Your Part):
The two senior lead coaches will work in parallel, managed and guided by the operations manager to lead international camps, holiday resorts, events and UK coaching activities.
The senior lead coaches will work closely with the operations manager to support the creation of specific programmes syllabuses and all related documentation pre and post events.
All activities and programmes will be assigned as per the needs of the business. Each development officer will be required to assume different roles as per the needs of the programme. In most cases the development officer will be required to lead and manage the programme delivery in location, duties and responsibilities maybe include presentations, coach education, and coaching delivery.
Managing partner communication and relationships and a team of coaching staff, will be a primary role when in location as this member of staff would assume management responsibilities.
Ensuring the quality of delivery and implementation of all policies and procedures is a core responsibility, the development officer must make sure expectation are clearly communicated to partners, coaches and participant during the coaching activities. It is essential that the development officer works closely with the partners and staff throughout each event.
Post activity there will be requirement to fully evaluate the programme delivery, staff performance, impact/data and financial expenditure. Suggesting any improvements will form part of this task.
In addition to coaching, the development officer will complete daily checks, collect data and report on all activity delivery. Supporting the promotion of activities will also be required when in location.
As required the lead member of staff will be required to visit and assess new opportunities globally.
UK Coaching Responsibilities
Whilst in the UK supporting bespoke residential experiences for partner organisation, roles may vary and could include overnight supervision as well as coaching responsibilities, for team etc.
Occasionally the International coaching staff will also be expected to coach for other Chelsea FC Foundation departments this could involve working with a range of abilities and genders 4 – 18yrs.
Operational responsibilities for the International Development Programme:
Specific roles will be allocated subject to the needs of the business these may change during the year and subject to adaption around the phases of the programme. Office roles could include, administration, development of power point presentations, online research, session planning, coaching evaluation and syllabus creation, as well as relationship management of specific projects.
MEASURES OF PERFORMANCE (Here to Win):
The role will have set key performance indicators (KPI's) with partner and event feedback.
Staff will be monitored on a weekly basis by their line manager as well as monthly reviews. On an annual basis each employee will be reviewed through a PDP process.
PERSONAL SPECIFICATION:
Qualifications:
Essential
FA Level 3 / UEFA B Licence.
Valid Emergency Aid and Child Protection certificate.
Desirable
UEFA A License.
A Sports Science / Studies or related.
Experience:
Coaching Experience (minimum of 2000 hours coaching experience):
Knowledge and an ability to develop and adapt curriculums/session to player needs.
International coaching or non-English speaking coaching players.
Experience of delivering coaching to a range of abilities and ages 4–18year is essential.
Evidence of coaching players of all abilities, recreation to competitive.
Coaching competitive teams and advance players will be required for time to time and essential that the candidate has the experience and the abilities to coach advance players of all ages.
Experience of managing and developing a team of staff.
Experience of managing and developing relationships with partners and demanding customers.
Experience of implementing and monitoring checks and processes to protect the safety of staff, participants and organisations.
Evidence of delivering presentation to groups of staff, parents and players.
Business Skills:
Effective verbal and written communication skills, this should include an ability to speak publically and present to larger groups of coaches players and parents.
Computer literate and able to develop clear reports and power point presentations.
Self-motivated to work to deadlines, and remain calm under pressure.
Good organisation skills, with an ability to maximize personal/team performance.
Exceptional interpersonal skills to manage and influence towards a positive outcome. Travel / international work experience would be advantageous, this position will require regular independent travel to set locations. All candidates should expect to working in a wide number of locations in different continents.
Apply clicking HERE