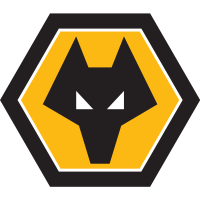 Wolverhampton Wanderers Football Club
The club is in the process of developing the recruitment strategy and is therefore looking to further this with a skilled and knowledgeable individual to join the club in the role of 1st Team Video Scout, to enhance the existing structure. This role is to support the Head of Recruitment in identifying players with the ability to play for the Club, combining video reports with current data and live scouting processes. This position will also contribute to the creation of presentations on targets and shortlisted players to be presented to the rest of the recruitment/management team, ensuring that all relevant information has been passed on in an appropriate format.
Key Responsibilities
Liaise with the Senior Recruitment team to identify, review, report on and monitor targets teams and players to support the Club recruitment strategy.
Compile and collate reports using a bespoke match and player reporting process to support the talent identification process.
Create presentations of specific teams and players and determine suitability in keeping with the Clubs football philosophy.
Effectively utilise available data as part of the scouting and recruitment process and use it to support a business / sporting case for player signings.
Actively participate in regular scout meetings and clearly articulate rationale and informed conclusions on players.
Identify specific game, team and player recruitment related trends to support programme development, highlight areas of focus and inform decisions.
Use a high level of self-management to organise and coordinate a working schedule focusing on player priorities and communicate this appropriately at all times.
Build strong relationships with the Scouts working across the club to support player monitoring, research and ongoing league, team and player analysis.
Develop an understanding of the players already at the club, as well as an excellent knowledge of the teams playing styles at Academy and First Team level.
Work as part of a multi-disciplinary team to support other departments at the club.
To apply, please click here