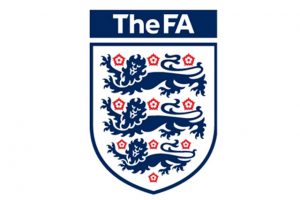 Salary: Competitive
Type of contract: Full Time
Closing Date: 12th May 2019
OUR GOAL
Help us develop the world's best sporting education system and contribute to winning a World Cup.
To deliver against this inspiring goal we are changing how we work, reallocating resources and investing heavily to create a team of exceptional people capable of developing and delivering first class education at our world-leading training facilities at St George's Park in Staffordshire.
This is a unique and exciting time to join The FA and the FA Education Team will be integral to the organisation achieving its goals.
THE ROLE
The FA Professional Game Coach Development Team supports the development of world-class coaches in professional football clubs. The purpose of the FA Youth Coach Developer role (FAYCD) is to work with youth coaches operating in professional club academies to meet EPPP coaching qualification and CPD requirements. Working closely with the clubs Academy Manager and Heading of Coaching the role will offer support to coaches engaged on UEFA, B and A Licence, FA Youth Award, FA Advanced Youth Awards as well as on going mentoring for coaches both in club and at centrally at St George's Park.
Key responsibilities will include:
Work with a group of identified clubs and their youth coaches operating with players in the 5-11, 12-16 and 17-23 age ranges (Inc Development Centres as appropriate)
To support delivery of The FA Youth Award, The FA Advanced Youth Award and The UEFA B/A Licence to meet EPPP regulations
To deliver UEFA Licensed CPD to meet EPPP regulations
To contribute to the development of The FA Youth Award, The FA Advanced Youth Award and The UEFA B/A Licence
To identify, mentor and support coaches working towards higher-level FA Youth Award and UEFA qualifications.
Work as part of the Technical Directorate to develop and deliver age specific Coach Development programmes and initiatives
To actively provide opportunities to enhance the diversity targets for all Level 4 & 5 qualifications for coaches and tutors working within the Professional game
To promote and help evolve the England DNA coaching & playing philosophy for player and coach development
To contribute to the strategic direction of The FA Technical Directorate, supporting the delivery of strategic milestones and goals
Lead and/or contribute to research into targeted subject areas to help support the Professional game
Executes additional tasks as required in order to meet FA Group changing priorities.
THE PERSON
You will hold a minimum of UEFA A Coaching Licence and/or FA Advanced Youth Award and possess considerable experience in Coach and Player Development in Professional football, ideally having experience as an FA Licensed Tutor. You will also have a detailed knowledge and understanding of the collaborative stakeholder relationships required to support the Professional Game.
You will have the following essential skills and experience:
Experience in building and maintaining strong long-lasting stakeholder relationships
Self-driven, able to work alone and collaboratively as part of an experienced team
Commitment to continuous learning and development
Considerable experience in Coach/Player Development in Professional football (U9s-U23s and or Senior Football)
Experience of developing young Player/Coach –related programmes
Ability to work within a multi-disciplinary team and to build effective/collaborative internal relationships
A modern, progressive approach to coaching and learning
Empathy of the needs of young players with the ability to "connect" with and enthuse/inspire them
Knowledge of how to structure practice to facilitate learning and development
Must be familiar with and supportive of current FA philosophy regarding the development of the young player as outlined in The England DNA.
Knowledge of Coaching pathways and qualifications
Knowledge of current issues that impact upon the development of our young players (in all 4 corners)
Ability to facilitate, individual, small and large group sessions effectively
Ability to influence and persuade individuals and groups with clear, well researched, well thought out views consistent with FA strategy on player and coach development
Ability to engage and motivate both adult coaches and young players during practical demonstrations
Demonstrates an understanding of reflective learning (Plan-Do-Review)
Proficient skills in Microsoft Office and IT
A modern, progressive approach to coaching and learning is critical to the role as well as a deep knowledge and understanding of elite multidisciplinary issues and environments.
You will have excellent communication skills, be well organised with the ability to work in a fast paced environment.
Finally you will be able to mix practical delivery with the coordination and management of networks, working with key stakeholders. Working from a remote base there will be a need to work extensively at weekends and in the evenings.
The successful candidate will undergo a screening process that will include an Enhanced Criminal Records Check.
TO APPLY
If you believe you have what it takes to make a difference to our education programme, please get in touch.
For an informal discussion about the role please contact [email protected]
This is a full time, permanent and home based role. A competitive salary, attractive benefits and job need car are on offer to the successful candidate.
To apply please follow the link: https://jobs.thefa.com/jobs_apply/vacancies/1805/fa_youth_coach_developer/
The deadline for applications is midnight on 12th May 2019. Please note that final interviews will be held at St George's Park, Burton upon Trent on the 24th May 2019.
The Football Association Group promotes Equal Opportunities in employment, and welcomes applications from all parts of the community. If you have any particular requirements in respect of the recruitment or interview process please mention this in your covering letter.