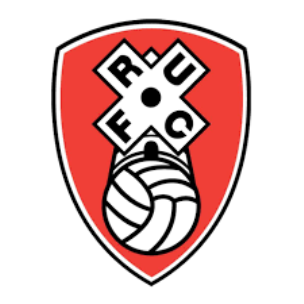 Academy Head of Recruitment (UK)
Job Title: Academy Head of Recruitment Reporting to: Academy Manager Location: Rotherham United Football Club Academy
Recruit (and identify via the relevant age group recruitment co-ordinators) players of required quality to represent the Academy therefore to recruit, organise and manage a team of local scouts to support the Academy and Youth Development Programme at all levels.
Maintain and enhance the local, regional and any national scouting networks to fulfil the above criteria.
Ensure that scouts report back to the club with quality and in an efficient manner and maintain all such documentation – including uploading information onto the PMA database.
Ensure that the required recruitment data is produced for EPPP inspection/audit.
Assist scouts working with the U9-18 age groups by providing scout education and making available other training to enhance their skills and knowledge for their jobs.
Maintain and develop strong links with schools, districts, counties, and international associations, as well as junior leagues.
Ensure with the Lead Phase Coach that the correct procedure is carried out for trialists.
Be available to scout for players wherever and whenever the Academy Manager can reasonably expect. This may occasionally mean overnight or longer trips and will incur travel outside the UK.
SCOPE
Manage and oversee the Talent Identification strategy for Rotherham United by working closely with the Academy Manager
Through regular communication with Academy staff, monitor players and report their progress on a regular basis, attending the scheduled 6 weekly Academy Management Team Meeting
To actively manage scouting staff to produce the required information and documentation on players deemed suitable and capable of being considered for Rotherham United.
Oversee scouts to ensure they carry out their roles and responsibilities within the parameters of the Club/Academy Codes of Conduct and Policies and Procedures.
Organize and implement recruitment CPD
MAIN DUTIES/KEY ACTIVITIES
Ensure Scouts complete the relevant documentation and player profiling.
Through a programme of monitoring, ensure the recruitment process associated with excellence is maintained and continuously developed.
Be actively involved with the coaching staff in developing the requisite Rotherham United Academy Player Profile document and guide.
To provide up to date reporting of all talented players identified, the monitoring process and reporting to the Academy Manager through the 6 weekly Academy Management Team Meeting. Advise the meeting of potential Academy players, trials and games for trialists, providing specific details regarding travel, accommodation and educational needs.
Provide an input into the development of annual budgets and targets associated with Recruitment, working closely with the Academy Manager.
When required attend the Academy Technical Board meeting – to advise the meeting of potential Academy players, trials and games for trialists, providing specific details.
Provide details on potential Academy player's information with personal details. Identify player targets and dissemination of requests for trials from correspondence, emails, telephone and other Academies release documentation.
Confirmation of fixtures to aid in Academy recruitment.
Person Specification
Requirements
Up-to-date FA Talent Identification Course
Satisfactory DBS check
Up-to-date Child Protection Certificate
Three years of experience working in an Academy or Centre of Excellence with relevant age groups in coaching/recruitment
Excellent interpersonal skills
Availability for flexible working hours
IT literacy
Please click here to apply.