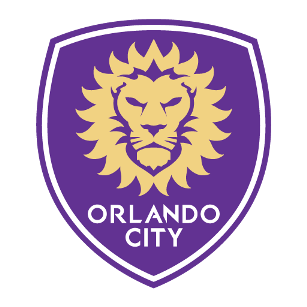 Title: Head Coach
Department: Soccer Operations
Reports to: General Manager
Background: Orlando City SC joined Major League Soccer (MLS) as the league's 21st franchise in November 2013, becoming the first MLS team in the Southeast. The Lions began league play in March 2015 and moved into their privately-financed downtown soccer venue in March 2017, becoming the first team in MLS history to open a stadium with five consecutive victories. With a season-ticket base in the 20,000 range, the 25,500-seated Orlando City Stadium experienced sellout crowds nearly its entire first year of inception.
In November 2015, the Club announced its intention to bring professional women's soccer to Central Florida and launched Orlando Pride in National Women's Soccer League. The Pride began league play in April 2016 with a star-studded team of FIFA World Cup Champions.
For more information, visit orlandocitysc.com or orlando-pride.com.
Position Summary:The Head Coach is responsible for the overall management of the Club's NWSL team, including supervision of practices, training camps and training sessions. The successful candidate will work through the General Manager with respect to the team's roster and player transactions, as well as direct the coaching staff and develop team strategies.
Essential Duties and Responsibilities:
Prepares,conducts and supervises the team's practices, training camps and training sessions.
Coaches the team in all exhibition, regular season, playoff, tournament, international and other games.
Prepares for all games played by the team, including developing game strategies and supervising the scouting of opposing teams.
Oversees off-season player development programs for the team.
Assists in the scouting and evaluation of potential players for the team and in preparation for the league draft.
Consults and advises with respect to the team's roster and player trades.
Directs and supervises the team's coaching staff.
Enforces team rules and league rules applicable to players and coaching staff.
Participates in promotional, sponsorship and public relations activities requested by Club at reasonable times and upon reasonable prior notice, including, but not limited to, ticket, game, team and stadium promotions, clinics, speeches, interviews, photo sessions, public appearances, sponsor activities and participation in television, radio and internet programs featuring the team.
Other duties and services as may reasonably be assigned that are consistent with employment as head coach of a team in the league.
Qualifications:
Minimum of 10 years of experience working in elite women's soccer at the national team, professional, and/or collegiate levels.
Experience, familiarity, and network within international women's soccer is strongly preferred.
Possess USSF "A" license or equivalent.
Proven history of developing players.
Strong communication and interpersonal skills.
Excellent organizational and leadership skills.
Collaborative management style – advocate of team concepts.
Positive influencer, comfortable with leading dynamic change.
Must be able to work long hours, weekends and some holidays.
Compensation:
TBD – Commensurate with candidate's experience (

Estimated: $36,000 – $49,000 a year)
Apply clicking here.