Do you want to understand what you should consider to make the best choices when selecting young talented Soccer Players?
Do you want to know which are the key factors when creating a path to excellence of your young Soccer Players?
Do you want to know what are the tools available to help you out when choosing the most talented players?
In this course, the Dean of the Coimbra University Sports Faculty and experienced expert in Youth Coaching and Scouting, António Figueiredo, will deliver high value content that will help both youth coaches and scouts, to be more efficient in the selecting process of young talented players!
For you to make the best choices, you must understand why are the young players so different and how they will evolve and develop expertise during the path to excellence!
This way you will be able to predict with accuracy which players are more likely to become the next Messi or Cristiano Ronaldo!
Course Features
Lectures

18

Quizzes

0

Duration

2.5 hours

Skill level

All levels

Language

English

Students

254

Assessments

Yes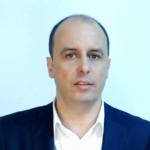 Borned in Portugal 47 years ago, António Figueiredo dedicated most of his life on the research and practice of the best solutions to improve youth training and developing strategies to better understand the process allowing the coaches and scouts to make the best choices when scouting young talented players! Acting currently as the Dean of one of the most prestigious Sports Faculty's in the world, the Sport Faculty of the Coimbra University (Portugal), António Figueiredo ads to his researching capability, many years of practical work as a youth coach, youth department coordinator of a Portuguese Professional Club and, more recently, acting as a Vice-President of Académica de Coimbra OAF responsible for the management of the club's youth department! He also holds a PhD degree in Sport Sciences with the dissertation "Growth, maturation and training - A study of youth soccer players 11-15 years of age"!
1. Intro

0

2. Main Role of the Youth Soccer Coach

0

3. All players are different

3

Why are they so different during the growth process?

07 min

Why are they so different within certain age groups?

04 min

Adolescent Growth Spurt

12 min

4. Selecting Players

3

What are the coach's promotional strategies?

10 min

Tools to better select players

11 min

Some final remarks

11 min

5. The path to expertise

8

Some Concepts

03 min

Approaches

11 min

What is talent?

03 min

Talent Development

07 min

Individual Characteristics of Relevance to Soccer

03 min

Characteristics that distinguish the expert

08 min

Deliberate practice theory

08 min

Deliberate Play

08 min

6. Concluding

2

Some advises to both youth coaches and Scouts

06 min

Closure

03 min
Coachmurf

Perspective

Great job in bringing into perspective the often ignored or overlooked aspects of youth development. By just using 2 of the aspects mentioned I can already see the benefit in the players progress.

LuisVieira1989

Disruptive

A course that allows to disrupte with the statuos quo of the youth soccer problems giving a different perspective in the approach of identifying talent as well as work it trough the youth ranks until the profissionalization.

picona

Open minded

Opened the eyes of the truth and approach to young footballers given the different pace of growth and development process.

vinblaine

Coach Blaine

Well organized course. Short spurts of information that are specific to areas that affect the outcome of how coaches should approach talent identification and how that talent should be nurtured. I had already done a course in Talent Identification, however, this course enhanced my knowledge.

Garethy

Perfect

Its a perfect course if you want to understand what should you look for when you are looking to youth players! The maturation aspect of the athletes are very well explained here! Its a really indispensable course!
You May Like
You May Like
€35.00
€26.25