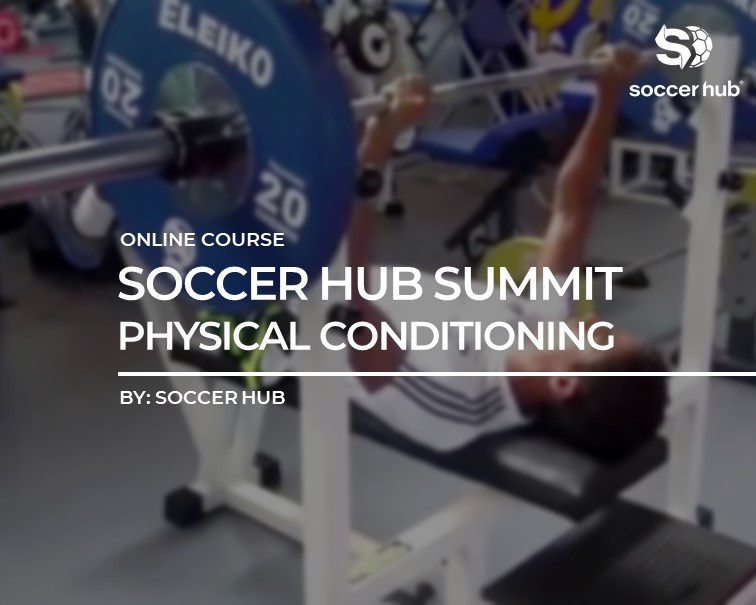 1067 (Registered)

(8 Reviews)


Physical Conditioning (by CT Jesuítas): Gym work for performance improvement and injury prevention?
3 great specialists answered to this question and many more!
Tom Joel,1st Team Sport Scientist at Leicester City Football Club and the Strength and Conditioning Coach;
Luis Mesquita: Founder of "Bridging The Gap: Rehab & Performance." Strength and Conditioning Coach for the Chinese Olympic Committee and Shijiazhuang Everbright Football Club;
Mário Simões: Founder of "CT Jesuitas – Functional and Fitness". Strength and Conditioning Coach of several top level Soccer Players.
Subjects:
Is strength training associated with athletes being slower?
How can strength/gym sessions improve performance
How can strength /gym sessions help prevent injuries
How can S&C coaches pass the message to the manager and athletes, that "gym" work is important
Can the club do individualized work with athletes in the gym?
How to manage athletes with personal trainers outside the clube
How can we manage athletes with different backgrounds related to gym/strength and power training
Major concerns regarding gym work and increase in performance
Major concerns regarding gym and injury prevention
How would you integrate gym sessions (strength and power) with field training (tactical)
What would be a "normal" week in the gym with 1 or 2 games.
The course was extraordinary, I have enjoyed it a lot and learned a lot. Many thanks for the instructors and Soccer Hub management for putting this course together.

Great course! I am very into fitness and working out in the gym but I am also into football so this course helped me know more about what to do and how to combine both.

Thank you very much for the lesson .

U must take a dvise from experienced people thanks soccer hub

Loading...