50% discount for the first 300 students!
The Football analyst has been gaining more and more prominence in the technical structure of the club.
In addition, they are the type of professionals most sought after by the clubs at this time and, therefore, the privileged way for entering into their structure.
The current technology available allows the production of enormous quantity of data which enables, when efficiently scrutinized, a profound understanding of the nature of the game.
Therefore, this professionals are in need of specific knowledge so that they can carry out their duties in a professional way.
Based on the European knowledge on football analysis and with one of the world's leading specialists in these subjects, this course (level 1) will deliver a series of contents on preliminary observation and analysis, as well as some tools to start working as an analyst right away!
The students witch complete the course will awarded with the LEVEL 1  CERTIFICATION COURSE!
Course Features
Lectures

49

Quizzes

0

Duration

5 hours

Skill level

Beginner

Language

English

Students

461

Assessments

Yes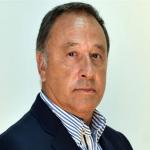 Professional Football Coach: 30 years as a Coach with 3 national titles in 1st Portuguese League, 2 European Champions Cup Finals, 2 Portuguese Cups 1 Portuguese Super Cup, 1 semi-final of European Cup of Cups, 1 semi-final of UEFA Cup and 1 semi-final of Europa League. UEFA Teacher: Training methodology teacher for Croatia Football Federation, Royal Spanish Football Federation, Norway Football Federation, Poland Football Federation, Angola Football Federation, Mozambique Football Federation, and others. Supervisor for Portuguese coaches UEFA Advanced and UEFA- Pro education, organized by the Portuguese Football Federation (Football Strategy, Tactics and Training Methodology subject).
1. Framework about the subject

0

2. Integrated game analysis model

2

3. Game's Evolution

7

Soccer Evolution

05 min

Logic of the game

03 min

Logic of the learning process

03 min

Logic of the training process

05 min

Logic of each coach model

05 min

Logic of the equipment's

04 min

Logic of the analysis

08 min

4. Game's Nature

7

The Game's Nature

02 min

A Random Game

04 min

Unpredictable Game

06 min

A Transitory Game

04 min

A Patterns Game

03 min

A Variability Game

04 min

A Situational Game

05 min

5. Game's Observation

8

The game's observation

02 min

Falsification of the reality

02 min

Experiences of each one

02 min

Repetition and association

04 min

Premature decisions

03 min

Social pressure

03 min

Concepts about the subject

02 min

Testing your perception

05 min

6. Train for specific observation

6

Are you a good Observer?

05 min

Attention Exercise

04 min

Creating Filters

11 min

The patterns are all around us

07 min

Concepts of the Game

05 min

Soccer Exercise

15 min

7. Structural Game dimension

5

Soccer Dimension

03 min

Team's tactical system

07 min

Player's tactical missions

14 min

Player's particularities – Physical

05 min

Player's particularities – Personality

06 min

8. Functional Game dimension

6

Game Phases – Attack

06 min

Game Phases – Defense

06 min

Game Stages – Offensive

07 min

Game Stages – Defensive

07 min

Analysis Example

04 min

Game Moments

07 min

9. Game's Extra-time

5

Measure and evaluation

02 min

Computer technology

02 min

Share the information

01 min

Meetings with the players

02 min

Remember

02 min
Elshaday Bekema

VERY POWER FULL AND WELL ORGANIZED

I was searching for a best material for my analysis carrier and it was a long journey ,but finally i end up with this site and profit a lot .because it give me a clear idea of soccer analysis. thank you so much . GOD BLESS YOU.

sbey1

Outstanding course

I highly recommend this course to anyone interested in becoming a football analyst. It's a foundation course so It's perfect for someone serious about becoming an analyst. This course gave me a new lens to use to watch, measure and evaluate matches. I am forever grateful to you guys for putting it together.

usamo

thank you was great

thank you so much for this great corse it help me so much to get more aide to be a better coach tnxxxxx again i cant wait to study more

educateur

Intro: Soccer Analysis Level 1

Un cours d'une grande qualité, bien expliqué et riche en détails!

Ayman Atef

Essential Course for setting a mind of an Analyst

Prof. Castello have presented a piece of academic preparation for all football related persons either new coaches or technical staff or even football media related persons like me ! And for Analysts , the course is considered the best mind setting preparation for their proffessional career i highly recommend this course for football industry concerning persons , including enthusiastic fans !