Soccer Analyst Level 1 certification course! Find out how to win games even before the opening whistle!
Jorge Castelo spent the last 30 years of his life coaching high-performance soccer teams in Europe, he as taught world class coaches such as José Mourinho, Rui Vitoria, Paulo Fonseca, Sergio Conceição, Marco Silva, Nuno Espírito Santo and many others.
During all this years he felt the importance of the game analysis to help him understand its internal logic, not only on how his team played during the competition, but also the opponent team.
All the coaches feel the same way! It will not be by chance that all the best coaches in the world are assisted by teams of analysts who help them to be even better at their work.
With the experience he has accumulated and through many years of research, he developed an innovative model of soccer analysis that is called SAM (Soccer Analysis Model), used by some of the world's biggest clubs and elite coaches.
You will have during this course everything you need to start looking and analysing deeply the soccer game, and become, in the future, a specialist in analysis, working with the best clubs and coaches.
For the first time, you will find in a single course everything you need to know about soccer analysis! Everything you need to:
Make a leap in your career and gain access to an elite group of some of the world's top teams;

Become an indispensable part of the technical team of the club

Give your coach and athletes information and patterns of their opponents that will give them an advantage in all games;
Supported by a model of proven success, the 5 hours of high definition video of this online course will show you what there is of most evolved in this area. With feedbacks from some of the world's top soccer experts, the course is highly practical explaining, step by step, everything you need to know about this topic!
The course is available online, 24 hours a day and you can access it immediately … from now on!
All the students who complete the course will be awarded with the LEVEL 1 CERTIFICATION COURSE!
Just click the "Add to cart" button and proceed to payment to access it. Satisfaction and safety guaranteed! How? You have 30 days to claim your moneyback if you are not 100% satisfied!
Sign up now and become a soccer analysis expert!
Course Features
Lectures

49

Quizzes

0

Duration

5 hours

Skill level

Beginner

Language

English

Students

730

Assessments

Yes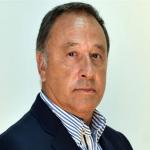 Professional Football Coach: 30 years as a Coach with 3 national titles in 1st Portuguese League, 2 European Champions Cup Finals, 2 Portuguese Cups 1 Portuguese Super Cup, 1 semi-final of European Cup of Cups, 1 semi-final of UEFA Cup and 1 semi-final of Europa League. UEFA Teacher: Training methodology teacher for Croatia Football Federation, Royal Spanish Football Federation, Norway Football Federation, Poland Football Federation, Angola Football Federation, Mozambique Football Federation, and others. Supervisor for Portuguese coaches UEFA Advanced and UEFA- Pro education, organized by the Portuguese Football Federation (Football Strategy, Tactics and Training Methodology subject).
1. Framework about the subject

0

2. Integrated game analysis model

2

3. Game's Evolution

7

Soccer Evolution

05 min

Logic of the game

03 min

Logic of the learning process

03 min

Logic of the training process

05 min

Logic of each coach model

05 min

Logic of the equipment's

04 min

Logic of the analysis

08 min

4. Game's Nature

7

The Game's Nature

02 min

A Random Game

04 min

Unpredictable Game

06 min

A Transitory Game

04 min

A Patterns Game

03 min

A Variability Game

04 min

A Situational Game

05 min

5. Game's Observation

8

The game's observation

02 min

Falsification of the reality

02 min

Experiences of each one

02 min

Repetition and association

04 min

Premature decisions

03 min

Social pressure

03 min

Concepts about the subject

02 min

Testing your perception

05 min

6. Train for specific observation

6

Are you a good Observer?

05 min

Attention Exercise

04 min

Creating Filters

11 min

The patterns are all around us

07 min

Concepts of the Game

05 min

Practical Exercise

15 min

7. Structural Game dimension

5

Soccer Dimensions

03 min

Team's tactical system

07 min

Player's tactical missions

14 min

Player's particularities – Physical

05 min

Player's particularities – Personality

06 min

8. Functional Game dimension

6

Game Phases – Attack

06 min

Game Phases – Defense

06 min

Game Stages – Offensive

07 min

Game Stages – Defensive

07 min

Analysis Example

04 min

Game Moments

07 min

9. Game's Extra-time

5

Measure and evaluation

02 min

Computer technology

02 min

Share the information

01 min

Meetings with the players

02 min

Remember

02 min
Jack Stefanowski

Great Course with Valuable Information

Valuable information for coaches from analysis standpoint. Great course for starters.

Diogo Tavares Silva

Good

Good experience for someone who doesn´t have the necessary bases.

NickLead

Nick L

Very good introductory course. Looking forward to the next one.

Dao Phan

Great course for Soccer Coach

As a football coach, Game analyses extremely importance. I hope our coach's family in the world should learn. Thanks, Soccer Hub for your organize a great course.

Liam Sheehan

Soccer analyst level 1

Very detailed course, breaks down all the separate components well and is described in much detail. Powerpoints on each presentations allow you to take notes and follow. Video analysis during the videos are very helpful in understanding what is being tought.
You May Like
You May Like
€35.00
€26.25