Over the last few years, the evolution in training monitoring and control systems has been enormous. The Soccer Coach started to count on his technical teams, with highly specialized coaches, in the control and evaluation of the training and the game, with implications in the development of the individual abilities of each player, of the monitoring of the fatigue with consequences in the prevention of injuries and of course, in the evaluation of the performance in competition.
However, in futsal this monitoring is still very neglected. In this on-line course we will address some tools about monitoring the training process. In particular, we will address the control of physical training by monitoring internal and external loads.
This way, coaches can improve their knowledge in this area for better control of the training, or even specialize in this scope of intervention.
This will undoubtedly be one of the markets to be explored by the coaches of the future.
Course Features
Lectures

9

Quizzes

0

Duration

1 hour

Skill level

All levels

Language

English

Students

168

Assessments

Yes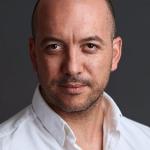 Bruno Travassos is a Assistant Professor at Universidade da Beira Interior (Portugal) and a Researcher at CIDESD. He was the head coach, for a 7 years period, of the Portuguese First League Futsal Club, AD Fundão. He is one of the most renowned researchers about Futsal in the world with work done in the field of decision making in team sports, validation of representative exercises for soccer and futsal, decision making in soccer and futsal, effect of manipulating training tasks for performance and performance analysis in team sports.
Monitoring the training process in Futsal

8
XavierCosta

Measure and Apply Data

Bruno Travassos is one of the world masters of data and analysis in sport and specifically in Futsal! In this quick course you will learn how tu use some tools to increase your training quality, data-related. Learn how to easily measure physical aspects of your trainings so that you can plan better trainings, while reducing the injury risk.
You May Like
You May Like
€35.00
€26.25