Do you have the dream of becoming a Soccer Coach? You don't know what are the steps to achieve that dream? This course will help you to understand what path should you follow to become a Soccer Coach! It will be explained, step-by-step how you can get there! With 20 years of experience close to some of the world's top Soccer Coaches, the speaker will offer some useful tips for you to use right way and pursuit your own dream!
What will I learn?
You will be able to understand what are the steps you need to take to become a Soccer Coach.

You will be able to know what are the skills that are more relevant for you to master!
You will understand what kind of education you should value the most and where you should look for it!

You will get to know what you should expect in the Soccer Coaches Certification Courses an how to prepare for it!

You will have access to some useful tips that will make your path easier!
Course Features
Lectures

24

Quizzes

0

Duration

1 hour

Skill level

All levels

Language

English

Students

1679

Assessments

Yes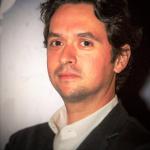 Expert in Soccer Coaches Education, he is currently the CEO and Founder of Soccer HUB and Head of International Affairs of the Portuguese Soccer Coaches Association. With almost 20 years of experience in this specific area, he had the opportunity to be close to thousands of Soccer Coaches, of different levels, and many of the world's top coaches. He promoted more than 300 soccer education events with more than 10.000 attendees a bit allover the world such in Portugal, USA, China, Brazil, Greece, Luxembourg, Gabon, Angola, Cape Verde and many others. That rich experience allowed him to have a clear view of what the coaches need, in terms of education, and how they want to receive it.
How can I become a Soccer Coach?

4

Step 1: Gain Previous experience

6

Step 2: Search for Certification

6

Useful tips

7

Concluding

1
Thehilariousope

Opeyemi Lawal

This is a great piece from Ricardo Balbeira. I must say I've been able to learn a lot from this course and I hope to start putting them to good use.

Bankole

Bankole

Certainly this lesson have given me improved hope to Become a good soccer coach. Thanks

Grace IyanuOluwa Towobola

Ms. Grace

Good overview of what to do and expect on the journey of becoming a soccer coach. Would recommend it to those who are planning to specialize in or are already in the art of soccer coaching.

mayormayor

Well brief explanation.

This is helpful and it gives more enlightenment on how to go about in becoming a soccer coach.
You May Like
You May Like
€35.00
€26.25