How to set clear and successful goals to your soccer team?
Do you want to consistently achieve better results for yourself and your team?
Goal setting has been a standard practice for ages in the most successful teams in the World!
There are many examples of success brought upon sports teams after the manager successfully created goals!
How do you overcome your fear about committing to goal?
How do you get your team to believe and commit to the same goal as you?
How do you really motivate your players?
In this course you learn a tested and proved methodology that will help you set clear and focus goals to yourself and your teams in a way that the level of commitment is as hi as possible, therefor, increasing massively your chances of success!
You will learn how to define, construct and communicate inspiring objectives that will propel your players to their maximum performance!
If you want to understand the mental processes behind a strong mindset of success, and if you want to become a master in communicating this goals to your team, your manager and the press, this is the course for you!
Course Features
Lectures

14

Quizzes

0

Duration

1,5 hours

Skill level

All levels

Language

English

Students

111

Assessments

Yes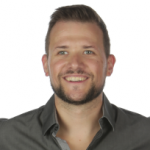 Ricardo Peixe is a High Performance Mental Coach, Trainer & Speaker. Due to his extensive business and sports experience, he is a Communication and Influence Specialist. After investing in business and management areas, in 2006 he dedicated himself to helping other people find success and complete their goals through high-impact training in a variety of sports companies, institutions and clubs. By applying his time to developing programs in leadership, sales, communication, and success, he achieved public recognition with regular interviews and media appearances and facilitated programs in more than 100 companies / clubs and 30,000 people including Soccer players and coaches. He has collaborated with the Life Training project almost since its founding, which has resulted in a partnership of immense learning and growth for both. He is currently leading the INSIDEOUT project that helps professionals and companies / sports teams find the tools to achieve the success they seek.
1. Course intro

0

2. The SYM Model

1

A model to define goals?

04 min

3. SYM Model - First Step

6

SMART: Specific

05 min

SMART: Measurable

02 min

SMART: Actionable

04 min

SMART: Realistic

06 min

SMART: Time

04 min

Concluding

04 min

4. SYM Model - Second Step

1

5. SYM Model - Third Step

2

Motion

05 min

Inverted Action Plan

07 min

6. Communicating

2

Communicating with the team

08 min

Communicating with the outside

07 min

7. Conclusion

1

Concluding

03 min
Mohamed Rtimi

Great contents

great course, very simple, but to the point. Good job the presenter.

picona

Patience and achievement

This course shows that no matter how big goal we have it becomes achievable if it is divided in smaller steps.

Mark_Taylor

Essential for all the coaches

For me is now clear the importance of knowing how to define goals for my success and my team's success! Ricardo Peixe presents a very simple model that I will put in practice right away. This is ESSENTIAL FOR ALL THE COACHES.
You May Like
You May Like
€35.00
€26.25