Do you want to improve the quality of your training sessions allowing your athletes to learn faster?
That's what the Differential Learning System (DLS) will allow you!
In this 3 hours course it will be explained to you the advantages of the Differential Learning System compared to traditional training!
Traditional teaching and training of soccer techniques is mainly dominated by program oriented series of exercises with analytical synthetic construction principles. Most recent investigations question the necessity of program oriented forms of training fundamentally with a high number of repetition of the same exercise (cf. Schöllhorn 1999). The objective of this course is  to compare the traditional training method with a differential training showing how to apply this innovative methodology in a coaching context!
The students who complete this course will be awarded with a Level 1 Differential Learning System certificate!
Course Features
Lectures

24

Quizzes

0

Duration

3 hours

Skill level

Beginner

Language

English

Students

579

Assessments

Yes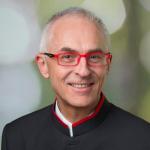 Prof. Dr. Wolfgang I. Schöllhorn is the creator of the Differential Learning System. For many years he trained national and international athletes in different sports. In 1990 he received a PhD in biomechanics from the University of Frankfurt. After having professorships and guest professorships around the world he became professor for training and movement science at the Johannes Gutenberg University in Mainz in 2007. His work in the field of athletics, biomechanics, and motor learning has received several national and international prizes including the Performance Award of International Society of Biomechanics for Differencial learning (DL) and 2006 the "Deutsches Werkbund Label".
1. Intro

0

2. Problems with traditional training approaches

0

3. Another problem leads to an alternative theory

2

Children's Learning

06 min

Neurophysiology

05 min

System Dynamics

06 min

4. Proof of the alternative theory on its applicability in sports

3

Gait

06 min

Soccer

08 min

Volleyball

03 min

5. Sustainability?

2

Shot Put

12 min

Mental Training

08 min

6. Application of DL in other areas

2

Jumping

10 min

Handwriting

10 min

7. Differential speed training

6

Soccer and speed

04 min

Principles of levers

10 min

Principle of impulse conservation

02 min

Principle of action-reaction

09 min

Principle of muscle lenght and pre streach

05 min

Differential Speed Training for Soccer Players

02 min

8. From biomechanics to neurophysiology

1

From biomechanics to neurophysiology

08 min

9. Even more differential training in football

1

Some more Differential Learning experiments in soccer

06 min

10. Including other learning theories

1

What about the traditional learning theories?

08 min

11. Ending

1

Closure

02 min

12. Some Drills

2

Ball receiving exercises

04 min

Ball shooting exercises

02 min
Micky Mcduff

Micky

A must coarse if your interested in the development of your players

Rino Bifolchi

This course is very innovative !

I am amazed at the depth of knowledge shared by Mr. Shollhorn in this course, and I can't wait for Level 2 !

Walid Younis

Great course!

Very interesting course with scientific proofs. Having this system will makes the skills easier to learn.
You May Like
You May Like
€35.00
€26.25