50% discount for the first 500 students!
Do you want to become a more efficient Soccer Analyst?
Learn with the former Analyst of the City Football Group (Manchester City, New York City, Melbourne City…), João Nuno Fonseca, how to build your own Match Analysis Process!
Having already more than 10 years of experience as a Soccer Analyst, João Nuno Fonseca worked with different coaches, different ideas, different mentalities and cultures allowing him to help you answering  the question "How to build a Match Analysis Process?"!
In this course you will be able to learn how the game context and game moments are related and how it can help you have to better understand the game improving your analysis capability!
Understand how the technology can help you during the analysis process and even how can drones improve your perspective of the game!
And at the end, don't forget that Soccer is a simple game!
Course Features
Lectures

19

Quizzes

0

Duration

1.5 hours

Skill level

All levels

Language

English

Students

534

Assessments

Yes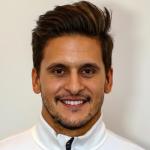 Former assistant coach of the Franch Club FC Nantes, João Nuno Fonseca provided, on the 2017/18 sports season, exclusive consultancy services to the Football Services for the clubs owned by City Football Group (CFG) – Manchester City FC (ENG), New York City FC (USA), Melbourne City FC (AUS), Girona FC (ESP), CA Torque (URU) and Yokohama F. Marinos (JPN). He has a 10 years experience in Soccer Analysis having worked in the Aspire Academy (Qatar), Qatar Football Association and Académica OAF (Portugal). He is also an expert on SportsCode ELITE and Coach Paint (ChyronHego).
1. Intro

0

2. Available Technology

1

3. Soccer Coach as a Leader

2

Contribution for the context and the game

05 min

Pep Guardiola Statment

04 min

4. Match Analysis

11

Quantitative Analysis

06 min

Qualitative Analysis & Game Moments

04 min

Progression to the training

04 min

Tactical systems confrontation

02 min

Cycle of the Game

14 min

Game Model

04 min

Match Analysis Cycle

06 min

Use of Analysis in Derby County FC

01 min

Functional Dynamic

02 min

Kevin De Bruyne's Statment

02 min

Operative Strategy

03 min

5. It's just Football / Soccer!!

2

José Mourinho's Statement

04 min

It's just Football / Soccer

02 min

6. End

1

Closure

01 min
Vitorinho

Enjoyed The Course

I enjoyed the content of this course!

JK47

Thanks!

I have learnt a lot from the course and it was definitely a good start for me in a potential career as an analyst!

Elshaday Bekema

ELSHADAY BEKEMA

szilveszter91

Very good course full of new information.

I learned a lot and I think It is a real good course anybody who interesting about match analysis amature or profesional, youth or adult level! I learn some new theores and ideas about the game how to watch and analyze the information in context.

Ilias Galanopoulos

Another excellent course from SOCCER HUB

As i said to the title it's another excellent course with an excellent speaker. Analyst or a coach you have to only earn things that can help you in your career and in your daily football life.It's very important to listen advices and thoughts from Guardiola or Mourinho.Football never ends and we have to be workers of it and try every moment of our life to be better and people like mr.Fonseca and pages as SOCCER HUB helps us for this. I will keep 3 important things from this course.The first is to be realized and know ho you are.Who we are really are?i don't know if some day have the answer because day by day we have to be better and revisiting our thoughts about football.The second is the speach of Kevin De Bruyne about Guardiola different game style(little bit different)accordingly the opponent and the last one the match analysis cycle that gives us to understand how can be the analysis procces. I have to thanks SOCCER HUB and mr.Fonseca for this knowledge and as i said someone today the knowledge don't accounts with money .
You May Like
You May Like