Do you want to know what a Soccer Game Model is?
Do you want to be able to develop your own Game Model?
This course reflects a way of thinking regarding the training process and the Soccer game. The course begins by framing the theme with a review focused on research on soccer training and the current trend of small-sided games (SSG) as a way of working in a game context, developing essentially technical and tactical aspects, but also as a way to train the motor skills that support the game effort.
Then we will discuss the game model: what is its conceptual framework;  exemplifying what we want in our model; behaviors considering the different moments of the game and how it works as a guideline so that the whole training process can be consistent with what we intend to be our way of play.
The course also gives examples of in how to build or create drills from real match situation, exposing players to decision-making to solve real match situations and not only to train drills without connection to the Game.
Finally, we describe the training methodology, that is, the main options depending on the game model, which result from the crossing between theoretical knowledge and empirical knowledge, acquired in the field, every day.
It is a really practical course, that doesn't intend to give you a recipe but to give you some tools to work on and to build your own training process.
Course Features
Lectures

27

Quizzes

0

Duration

3 hours

Skill level

All levels

Language

English

Students

210

Assessments

Yes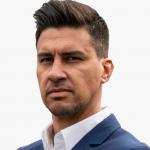 I'm a coach with over of 10 years of experience in different sports contexts: educational, military, sports training, player development. My experience offers a comprehensive background in sports physiology, sports psychology, fitness and conditioning, injury prevention and motivational techniques. I am also a Professor at Polytechnic Insitute of Leiria, teaching soccer at Sports Sciences students. I cooperate with several soccer technical publications and institutions that provide education to soccer coaches. I am the author of the book "To train to play" (for now, only available in portuguese).
Intro

0

Actual trends in Soccer Training

0

Game Model

1

The moments of the game and it's importance in conducting the training process

3

Presentation of a practical proposal of how to build a game model

5

Options to our model

3

Training methodology

4

Training periods within the season

6

Closure

1
Erik Alves

Great course

Very good course with great insight into how to create a game model, weekly periodization, and training methodology!

Rino Bifolchi

Take This Course !!

Mister Gouveia delivers an EXCEPTIONAL course here ! Every course I've taken on this site has been incredible, but the 'HOW TO BUILD A GAME MODEL' course taught me so much. It took a long time to finish this course, because there were so many gems of inforation, and I had to keep pausing the video to make notes ! 100% great value. Thank You !!

Azzo1991

Jeffrey Azzopardi
You May Like
You May Like
€35.00
€26.25