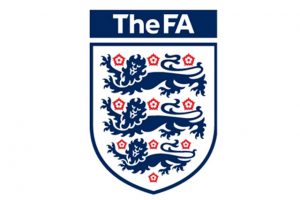 Our Organisation
Unite the Game and Inspire the Nation through Winning England Teams.
The Football Association (The FA) is the governing body of football in England. We are responsible for promoting and developing the game at all levels; from grass roots through to the professional game, The FA Cup and the England International teams, and has two core assets: Wembley Stadium and St George's Park.
To deliver against our goal we have reallocated resources and invested heavily in developing a team of exceptional people capable of creating winning England teams at our world-class training facilities at St George's Park in Staffordshire.
This is a unique and exciting time to join The FA and the Technical Team will be integral to the organisation achieving its goals.
Role Description
To support in the delivery of a world leading performance analysis services and insights to England teams which supports decision making within the coaching process & provides performance advantages through game research and evidence based reporting structures.
Key Accountabilities
Delivery of a leading Performance analysis & insight service to identified England Men's development teams to provide competitive advantages.
Working with England team's in competitions and major tournaments through the collection of robust metrics which enable the effectiveness of England team's playing philosophy to be measured and optimised
Collection of metrics within an opposition analysis framework to deliver effective, consistent insights to inform a winning strategy for all England teams
Contribute to key internal and external research projects which underpin future service development & provide insights to the coaching process
Close & highly effective working relationships with coaching staff through capturing reliable and consistent data whilst contextualising it into tactical insights.
Provide data, video and learning reports and resources through the extraction and visualisation of data sets to support preparation, review and long term strategic planning England teams.
What we are looking for
Essential
A qualification at degree level (or equivalent) in sports science or a related subject specialising in performance analysis
Extensive experience in successfully delivering performance analysis services in elite sport
High level knowledge of and proficiency in the use of sports analysis systems and other relevant technologies
Excellent planning skills
Desirable
Master's degree in performance analysis or related discipline
Data analysis & visualisation
Knowledge of football and the requirements of international football
Football coaching award
What we can offer you
An exciting and challenging role within a changing, dynamic and world-renowned sports organisation.
Attractive benefits and a competitive salary for the right candidate.
The Football Association Group promotes inclusion and diversity, and welcomes applications from everyone. If you have any particular requirements in respect of the recruitment or interview process please mention this in your covering letter.
More info HERE