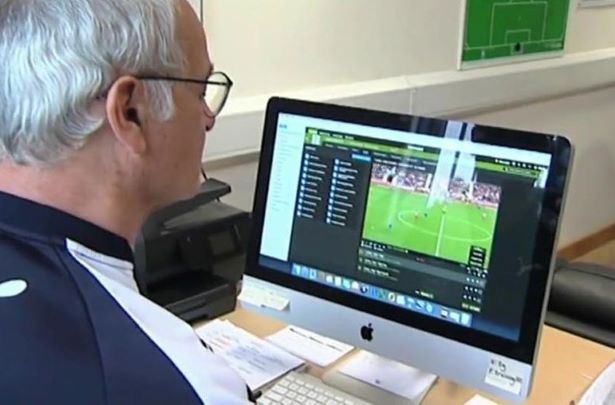 Scouting: it's one of the most important positions in modern soccer. These days, 'scout' is a relatively all-encompassing job title, but the term is generally applied to those members of staff within a club whose specific job it is to seek out, research and bring to the recruitment staff's attention, players who might be of interest to the team.
However, this is only a very basic explanation of the role – there is no one single type of scout. In fact, there are multiple different roles within the profession. But, broadly, scouting can be split into two subdivisions: player scouting and tactical scouting. As you might expect, player or 'recruitment' scouts focus on finding and analysing footballers who might be suitable candidates for transfer. Tactical scouts, on the other hand, perform a role which involves watching upcoming opponents' matches and analysing their strategy, line-ups, attacking and defending tendencies and the like.
To be successful in both roles requires a thoroughgoing understanding of a manager's/club's tactical system, their footballing philosophy and their vision for the future.
 For example, a scout (of any kind) working under, say, Jose Mourinho would need to know that the Portuguese favours tall, combative central-midfielders, that he employs a low block and pragmatic attacking style as well as underlapping wingers. With this in mind, the tactical scout would analyse how upcoming opponents are likely to respond to these managerial dispositions, usually with reference to video-recordings of their previous matches but often with physical attendance of matches as well. Similarly, the player scout needs to have an understanding of their manager's likes and dislikes in selection for certain positions, as well as what the team is lacking in general, in order to make the best possible suggestions for recruitment. If the said manager has noticed a lack of mobility in the channels, the scout might draw up a five-man shortlist of players with pace, ability to carry the ball at speed, and skill at reading the game in transition.
Again, this is a very broad explication of both roles. Within these two divisions, there are yet more subdivisions. For example, most clubs now employ a team of youth scouts as well as their senior equivalents. While its required skills are transferable, the job description and day-to-day activities for a youth scout are almost unrecognisable to that of a senior scout – and even more far-removed from that of a tactical scout. Their job is to recognise potential as much as it is to recognise ability and, in all likelihood, will be much more hands-on than other scouting roles.
For example, while most modern scouting can be undertaken in an office, watching video clips on a computer screen, youth scouts will be required to attend trial days and report back to a club as to which players are worth taking a chance on.
While there is often a broad profile of the type of player a club wishes to recruit, the youth scout generally will have more autonomy than the typical scout in that they will be able to pick players based on where he thinks they, as individual players, have room to improve – for example, if they have raw pace but little end product, the scout can decide this is a player worth taking a gamble on in the hope that with good coaching they can refine their game.
Another recent phenomenon – in the grand scheme of scouting history, at least – is the introduction of geography-specific scouting. For instance, a large club might have an international scouting team and departments within it that cover specific areas. A scout working in this kind of network will oversee a territory in which they could be in charge of potential youth intake as well as posting consistent reports based on their tailored scouting assignments.
Usually, any scouting system will have a 'chief scout' at the helm. The chief scout is the one at the top of the food-chain who scouts of all kinds will report back to – they will usually have the final say on whether a player is suggested as a potential target and will also be in charge of the club's internal scouting policy.
Being a scout is arguably one of the most appealing jobs in the football industry.
 It brings with it a real sense of achievement if a player you have scouted breaks into the first team and makes a genuine impact. Simultaneously the job doesn't involve the same level of direct pressure and accountability for a team's performances to which coaching staff are subjected – it's something of a win-win. It also offers the opportunity for travel and, with scouting networks in a state of perpetual expansion, rapid career and skill development.
Find more about Soccer Scouting in one of our online courses: https://hub-soccer.com/course-category/soccer-scouting/
Written by Adam Williams