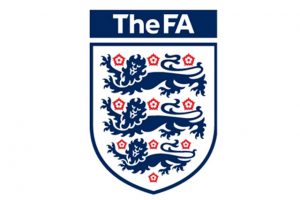 Men's Teams National Goalkeeping Coach x 2
SalaryCompetitiveRole locationSt. George's ParkType of contractFull Time
OUR GOAL
Win the World Cup in 2022 and sustain success thereafter
To deliver against this inspiring goal we are changing how we work, reallocating resources and investing heavily to create a team of exceptional people capable of creating winning England teams at our world-class training facilities at St George's Park in Staffordshire.
This is a unique and exciting time to join The FA in an integral role to the organisation achieving its goals.
THE ROLE
In collaboration with other National Goalkeeping and Specialist coaches you will support the development of a comprehensive, world leading goalkeeping strategy including team tactical and individual GK technical components.
You'll l lead the practical delivery of this strategy with a Men's Development Team creating an inspirational learning experience for players and competitive advantages to England players and teams.
Key responsibilities will include:
In collaboration with other national specialist coaches, develop and effectively deliver leading, innovative, evidence-based goalkeeping tactical strategies within the England DNA framework, which create competitive advantages for England teams.
In collaboration with other national specialist coaches, development and delivery of detailed individual specific technical programmes to improve core skills of England goalkeepers
Write and deliver the goalkeeping components of individual player development programmes which define clear objectives, benchmarks and methods of improvement (in preparation for player audits, post camp player reports & club/player visits)
Inspiring, world class on and off-field delivery of goalkeeping and set play strategies to teams, units and individual players
Assist in the development and delivery of research projects and case studies which inform the on-going development of the goalkeeping technical and tactical model through the analysis and benchmarking of other nations and sports
Track, support and develop targeted players with the England Development pathway (attend relevant fixtures)
Develop outstanding player and club relationships through a structured club visit and engagement programme
Where appropriate, work with the Coach Education staff to deliver GK Coach education support and CPD sessions
To integrate GK content into the core coaching courses at Levels 1-4 and Advanced Youth Award
Familiarise content & delivery of Goalkeeping Coaching awards 1-4
Maintain coach development plan in line with PDR process.
THE CANDIDATE
You will be an outstanding goalkeeping coach with a track record of consistent and successful management and development of players, elite coaches and multidisciplinary staff in an Academy or other elite environment.  You will possess an excellent knowledge and experience of working within the EPPP.  Your ability to demonstrate inspirational on and off field delivery using a variety of methods and approaches is a real strength as is your deep knowledge of technical and tactical components of successful team sport strategies, tactics and techniques.
With minimum qualifications of the UEFA Goalkeeping A Licence or working towards you are a member of the Licenced Coaches Club and have strong evidence of continued professional development throughout your career.
You will enjoy building relationships with different groups of people and you can influence internally and externally to achieve your goals.  You will be comfortable translating your vision into goals and deliverables which you take great pride in delivering on and off the pitch in an environment where planning and preparation is important.  Communication will be a stand out strength in all forms, allowing you to get your message across clearly at all times.
TO APPLY
If you believe you have what it takes to make a difference to England Team success, please follow the link: https://jobs.thefa.com/jobs_apply/vacancies/1838/mens_teams_national_goalkeeping_coach_x_2/
Successful candidates would need to be willing to undertake background screening as part of the recruitment process.
The deadline for applications is midnight Friday 28st June 2019
The Football Association Group promotes Equal Opportunities in employment, and welcomes applications from all parts of the community. If you have any particular requirements in respect of the recruitment or interview process please mention this in your covering letter.