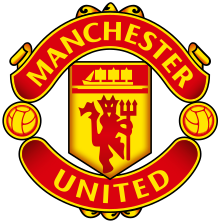 Youth Development Phase Analyst
Job Details
A vacancy has arisen within our Academy Department for the position of Youth Development Phase Analyst, reporting to the Academy Performance Services Manager.
Contributing to established high performing teams, applicants should have demonstrable experience in all aspects of performance analysis within a professional football environment together with a high level of competency in industry specific software and ideally be a specialist in their chosen area of application. The ability to understand, interpret and feed back all aspects of football performance is crucial with regards to working with coaches, players and other staff members.
Candidates will require possession of a sports related University degree in Coaching/Science (Masters desirable) and should have a high level of professionalism, a drive to continuously develop themselves together with those around them and thrive within a hard-working, progressive analysis staff throughout the Club.
Successful candidates will demonstrate professionalism, confidence and the highest levels of discretion at all times, will have the ability to communicate concisely, assertively and effectively with various professional disciplines and at all levels of an organisation with the ability to adapt quickly to changing circumstances.
Due to this post being in regulated activity, the potential employee will be required to undertake a Disclosure and Barring Service check at the appropriate level. It is a criminal offence for a barred person to attempt to engage with vulnerable groups.
Closing Date: 10 June 2019
Manchester United Football Club Limited is an Equal Opportunities Employer and recognises the importance of safeguarding children and adults at risk in our work place.
Job Description
Purpose
The provision of performance analysis support to the Manchester United Academy. Integral to this purpose will be the collation and feedback of technical and tactical performance information. This will involve the utilisation of leading software products to provide a comprehensive service to the analysis department, coaching staff and players.
Key Responsibilities
The key responsibilities of the post are:
To work alongside coaches, players and support staff to deliver a comprehensive performance analysis service relating to all aspects of player development.
To collaborate with a multi – disciplinary team to provide content for player development plans, player reviews and player update forums.
To drive educational sessions within the weekly program to maximise development opportunities, in accordance with chosen themes and individual plans.
The efficient and accurate collation of video and data using a range of leading edge technologies.
Effective analysis of video and data to provide insights towards individual player development and team performance.
The preparation of performance feedback to inform the decision making of coaches, players and support staff.
The delivery of performance feedback using a range of oral, written, web, and video based communications.
Experience
The successful candidate will be able to demonstrate:
An upper second class B.Sc. (Hons) degree in Sports Science (or equivalent).
A Masters level qualification in Performance Analysis (or suitable equivalent).
Evidence of a commitment and desire to employ rigorous scientific principles in the collation, analysis and feedback of video and performance data.
Relevant vocational qualifications and experience that provide an understanding of the technical and tactical demands of professional football.
Previous experience of having provided performance analysis support to a professional football team.
Excellent organizational skills and an ability to work with total discretion.
Experience in using performance analysis systems and software.
Computer literacy and familiarity with a variety of software packages.
Ability to work on own initiative, unsupervised and as an effective team member.
The ability to make sound decisions in a timely manner and demonstrate a practical approach to problem solving.
A willingness to work flexible hours in accordance with the demands of the role
A commitment to driving forwards continuous improvement in their working environment.
Sound personal qualities such as communication skills, the ability to work in a team environment, self-motivation, be adaptable to changing work demands enthusiasm and ability to work towards fixed deadlines and under pressure.
The successful candidate should show pride in their work and possess high standards in the provision of service delivery.
Possess a Full UK driving license.
Safeguarding
Ensure compliance with the company's safeguarding policy by completing the DBS process for work in a regulatory activity or at a regulatory environment.
Self Development
To undertake any necessary internal or external training sessions in accordance with the Company's Performance and Development Review Policy and to take personal responsibility to seek opportunities to develop yourself and to realise your own potential.
Team Work
Ensure effective communication within your work team and actively offer support and guidance as necessary.
Security / Stock Control
Ensure compliance with all of the Company's security, stock control, loss prevention and key holder procedures.
Equal Opportunities and Harassment
Ensure understanding, awareness and compliance with the Company's Equal Opportunities and Harassment Policies.
Health and Safety
Ensure understanding, awareness and compliance at all times with Company Health, Safety and Environmental Policy.
Hours of Work
There are no set working hours and the employee will be required to work such times and such periods as are necessary for the proper fulfilment of their duties according to the operational requirements of the department or demands of the business. In this role candidates will be required to evenings and weekends.
This document is a guide only.  The employee must undertake any other duties as may be reasonably assigned by Senior and other Executive Management from time to time.
Apply clicking HERE