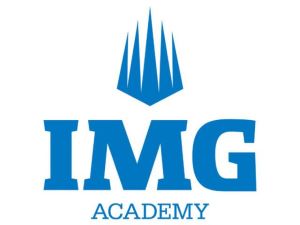 Assistant Soccer Coach – IMG Academy
Overview
Our unique campus is dedicated to developing the next generation of leaders, champions and influencers. We believe that each day is an opportunity to achieve dreams and inspire greatness. As part of the IMG Family, we prepare our student-athletes to succeed, taking on life with confidence and preparedness. Through our integration of elite academics, athletics and character development, our student-athletes are prepared to rise up to their full potential – whether that's on the field, in the classroom or in life.
We are seeking curious, caring individuals who align with our core values:
Passionate Soul: Love what you do
Open Mind: Never stop learning and growing
Champions Spirit: Strive for greatness
Helpful Heart: Lift up those around you
Absolute Integrity: Always do the right thing
Responsibilities
Job Title: Soccer Coach, Assistant
FLSA Status: Exempt
Department: Athletics
Position Summary: Responsible for all aspects of training and coaching Student Athletes.
Position Responsibilities
Within the structure of the academy soccer program, prepare and deliver a high quality soccer training program aimed at achieving the group and individual objectives for student-athletes in their group.
Have open two-way communication between student-athletes, parents and guardians, on the progress of the student-athlete and the plans and goals that have been set.
Advise the student-athletes on tournament schedules, pre-tournament preparation, post tournament review, and benchmarks for optimizing and measuring performance
Gain and maintain a comprehensive understanding of the instruction equipment and methodologies incorporated into the academy soccer program
Interact with the soccer student-athletes as a mentor and as an educator of their sport and life
Continually assess the skill and emotional development of each student-athlete, and liaise with Soccer program management to ensure all internal and external partners are utilized to support each student-athletes ongoing comprehensive development
Act as an advocate communicating with the student-athlete, parent or guardian regarding their overall development in sport, school and campus life
Assist in the college placement of the student-athlete as required
Work closely with all members of the soccer team to continually review program structure, content, delivery, objectives, and resources, making recommendations where changes could improve quality or opportunities to grow the business.
Support recruiting and retention initiatives aimed at current and prospective student-athletes as required
Adhere to all company policies, procedures and business ethic codes
Perform other duties as assigned
Qualifications
Knowledge, Skills and Ability
High standard of proficiency in soccer, training and instructional techniques
Bachelor's degree in physical education, sports management, business administration or a similar sports or business related field or the equivalent
"B" License
Strong commitment to student athletes
Preferred Skill
"A" License Certification
Bilingual
CPR Certification
Valid driver's license with ability to drive for tournaments, games, travel
Experience working camps
Physical Demands and Work Environment
Ability to lift, move, push and pull equipment or boxes in excess of 40lbs.
Should be able to handle outdoor temperatures for a reasonable period of time.
Must be able to move around campus which includes gym, turf, fields, etc.
Ability to work flexible hours to include nights, weekends and holidays is required
Ability to travel nationally and internationally for tournaments, clinics and events
Background Requirements
Requires a background check upon offer
Requires a drug check upon offer
Apply cliking HERE