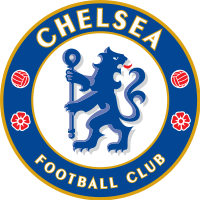 International Development Coach
Chelsea FC Foundation are looking for a motivated and outgoing individual to join the international development team as an international development coach.
Working Hours: 40 hrs per week, normally 6 of 7 days per week. The successful applicant will be expected to work unsociable hours and weekends in-order to meet the needs of the business.
Overseas / International Responsibilities: The successful candidate will be expected to travel and live in 3-4 locations. The hours of work may vary according to the roles and responsibilities in each locations.
Annual leave: Will be agreed in set periods set by the management in-line with the needs of the business, (please note annual leave will not be possible during overseas placement periods).
Contract: 4 months
Main Responsibilities:
The international development coach will lead a range of football development / coaching programmes, in a number of international locations as set by their line management.
Programme development will include a range of coaching duties including, school programmes, CFC leagues and tournaments, coaching clinics, development and advanced training, Saturday clubs, holiday courses, as well as a range of social inclusion based programmes. (These programmes will change subject to the placement).
As per the needs of the programme the successful candidate may be asked to lead events and monitor / support the delivery of local coaching in set locations.
In additions to core football development there will be requirement to support a range of special events including sponsor lead activation, tournaments and festivals.
From time to time the successful candidate will be asked to deliver coaching sessions as part of the internal and external coach education process. Delivering workshops and external CPD required subject to the needs of the programme.
Supporting promotion and distribution of collateral for activities will be an added responsibility in selected locations.
Developing positive but professional relationships with parents, players, coaches and teachers is imperative. All staff will be guided to manage communication appropriately.
All members of staff will be trained to work to set standards implementing appropriate policies and procedures to uphold best practice and to safeguard the participant and staff involved in the programme.
Additional roles may vary subject to programme and location of placement, duties will include responsibilities such as administration, development of power point presentations, online research, session planning & syllabus creation, as well as relationship management of specific projects. This member of staff will also be expected to assist with day-to-day tasks; this could include stock room management. All roles will be subject to change and all responsibilities will be adapted around core work programmes.
As a representative of Chelsea FC Foundation internationally, there will be added responsibility around staff conduct on and off the fields, all staff will be monitored and supported by relevant programme manager and the staff operations manager.
Measures of Performance:
All staff will be monitored on a weekly basis by their line manager; referencing a work programme present as evidence of all work and duties they have undertaken. Regular meetings / calls to discuss progress and any up and coming projects will allow clear target setting and deadlines to be creating in-line with the programme delivery.
On an annual basis each employee will be reviewed through a PDP process.
Personnel Specification:
Professional Qualifications:
FA Level 2 (Desirable) or UEFA B (Essential)
Youth Modules 1, 2 and 3 (English FA)- (Desirable)
Valid Emergency Aid and Safeguarding certification (Essential)
A University Degree BA or BSC (Essential for potential visa applications)
Coaching Experience: (Minimum 3 years' coaching experience)
Coaching experience in a community development programme, with boys and girls of all abilities from 3 to 18 years.
Evidence and experience of coaching a competitive team through a football season.
Experience of working with international players and coaches (both English and non-English speaking) from different cultural backgrounds is advantageous.
Experience of delivering coach training or materials would be advantageous.
Business Experience: (Minimum 3 years' experience)
Experience of working in a football / sports development environment is essential.
Experience of managing and developing working relationship to a positive outcome.
Experience of managing and leading an event or a group of staff is desirable.
Experience of managing and developing professional relationships with parents, players and staff is an essential skill required for this role.
Business Skills:
Effective verbal and written communication skills are essential. This should include an ability to speak publicly and present to large groups of players and parents.
Computer literate and able to develop clear reports and power point presentations.
Self-motivated to work to deadlines as well as remain calm under pressure.
Good organisation skills, with an ability to maximise personal/team performance.
Exceptional interpersonal skills to manage and influence towards a positive outcome.
Additional Requirements:
A willingness to develop new skills and undertake training to enhance the role.
Valid passport – with no record baring travel or visa application to any international destination.
All employees are required to complete a DBS background check. All coaching position are provisionally offered (pending) this check and approval to work for CFC Foundation.
Please Check Chelsea Careers Portal For Full Job Description.
Apply clicking HERE