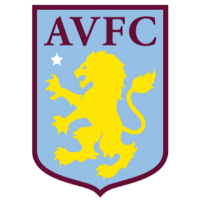 Under 18 Assistant Coach – Aston Villa FC
Hours of work: Full time including weekends
Salary: Competitive
The Role
Aston Villa Football Club Academy are looking to recruit a self-motivated, committed, confident and enthusiastic individual to join the Academy in the role of Under 18 Assistant Coach to work within the Professional Development Phase.
Working in a High-Performance environment and based on the Club's Football Philosophy as directed by the Academy Manager and Head of Coaching, the coach will play a pivotal role in helping to develop the Club's players through the Professional Development Phase.
Main Duties and Responsibilities:
• To have the ability to work effectively within a High-Performance environment
• To adopt a multi-disciplinary approach to ensure the wellbeing and holistic development of the Academy Professional Development Players
• To attend, supervise and deliver coaching sessions as stipulated by the Head of Coaching & Under 18 Lead Coach
• To deliver an elite level of coaching whilst working within the Club's coaching philosophy and methodology framework
• Help to manage the transition of players that train and play between the age bands within the Professional Development Phase
• Help to prepare, deliver and record players individual learning plans
• Working closely with various Academy departments and using a multi-disciplinary approach, help to prepare, deliver and record the player reviews
• To attend the relevant Football Association/Premier League/Football League and Aston Villa CPD events
• To take responsibility for their own learning and to keep up to date with modern trends and developments within the elite age bands that they are working
• Maintain your highest UEFA Coaching Licence plus any other relevant qualifications and awards
• To establish positive working relationships and high standards of behaviour with players, staff and parents
• To have excellent communication skills
• Help to ensure the Academy is continually achieving the standards required to retain its category status within the EPPP guidelines
• Help to ensure that all policies, practises and procedures relating to the safeguarding of young people are implemented
Essential Requirements:
• UEFA A Licence
• FA Youth Award
• FA Advanced Youth Award
• Basic First Aid for Sport (BFAS) Certificate
• Experience of coaching in either a PL or EFL Academy
• A clear understanding, knowledge and experience of the EPPP environment
• Competent IT Skills
• Membership of the FA Licence Coaching Club
• A clean driving licence
Desirable:
• UEFA Professional Licence
• Playing experience at a professional level
Aston Villa Football Club is committed to safeguarding the welfare of children and young people and expects all staff and volunteers to endorse this commitment. This post requires an Enhanced Disclosure and Barring Service Check (DBS) and the successful candidate must sign up to the DBS Update Service.
BAME Declaration
Aston Villa Football Club supports the English Football League (EFL) introduction of positive measures aimed at tackling the under-representation of coaches and managers from Black, Asian and Minority (BAME) backgrounds. The Club will shortlist at least one suitably qualified BAME candidate (where an application has been received) for all roles within the Academy which require a UEFA A or B Licence.
To allow us to monitor this, we ask all applicants to complete our Equal Opportunities Monitoring Form here. All information provided will be treated in confidence and will not be seen by staff directly involved in the appointment. The questionnaire will be detached from your application form, stored separately and used only to provide statistics for monitoring purposes.
To apply please send your Covering Letter (including your current salary details and notice period), CV and completed Equal Opportunities Monitoring Form to [email protected] or Charlotte Buckell, HR Advisor,  Aston Villa Football Club, Villa Park, Birmingham, B6 6HE.
Closing Date: Monday 6th May 2019
Interview Date: TBC
Please note that shortlisted candidates may be asked to undertake a practical coaching session as part of the assessment process, details of which will be communicated to you should you be selected for interview.
Apply cliking HERE