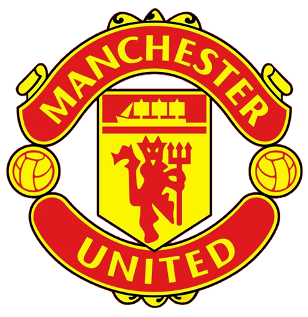 Scouting Administrator (UK)
Job Details:
An opportunity has arisen for a Scouting Administrator to join the Scouting Department based at the Aon Training Complex. Reporting to the Head of Scouting Operations this role will provide comprehensive administrative assistance to the first-team Scouting department (Analysts and Scouts).
The Scouting Administrator will organise the ticketing and travel arrangements for the first team scouts, monitor scout report submissions and provide support in managing the scout expenses. They will also regularly produce MI reports for executive management.
Applicants should have outstanding organisational and time management skills, and demonstrate a high level of IT literacy. With demonstrable experience of organising and managing travel and accommodation for geographically disparate teams, knowledge of a foreign language/s would be advantageous.
Though there will be a limited requirement to travel, some evening and weekend working will be required.
Due to this post being in regulated activity, the potential employee will be required to undertake a Disclosure and Barring Service check at the appropriate level. It is a criminal offence for a barred person to attempt to engage with vulnerable groups.
Closing date: 26 October 2018
"Manchester United Football Club Limited is an Equal Opportunities Employer and recognises the importance of safeguarding children and vulnerable adults in our work place."
Job Description:
Purpose: To assist the Head of Scouting Operations with co-ordinating the operational functions of the Manchester United ('MU') first-team scouting department.
Key Responsibilities:
The key responsibilities of the post are:
Maintaining regular communication with scouts / analytics team
Arranging match tickets for First Team scouting department
Liaising with scouts to organize and book their travel arrangements and accommodation
Assisting in the management of the scouting schedules in close partnership with the Head of Scouting Operations.
Ensuring that all scouting reports are correctly completed and filed on our in-house database management system (on a timely basis)
Preparing, managing and processing all scouts' expenses claims
Support in collection and preparation of data analysis and reporting
Qualifications & Experience:
Proven outstanding organisational and time management skills
Experience of organising and managing travel and accommodation for geographically disparate teams essential
Team-player, collaborative and flexible
Highly IT literate.  Data and systems form an integral part of the scouting process / strategy
Professional telephone manner
Trustworthy with integrity; capable of being privy to extremely confidential information without disclosure
Attention to detail in all areas
Commitment to driving forwards continuous improvement in their working environment.
Personal qualities such as communication skills, the ability to work in a team environment, self-motivation, enthusiasm and ability to work under pressure.
Successful candidate should exhibit pride in performance and possess high standards in the provision of service to Manchester United's internal and external customers.
Knowledge of foreign languages, spoken and written (advantageous)
Apply clicking here.