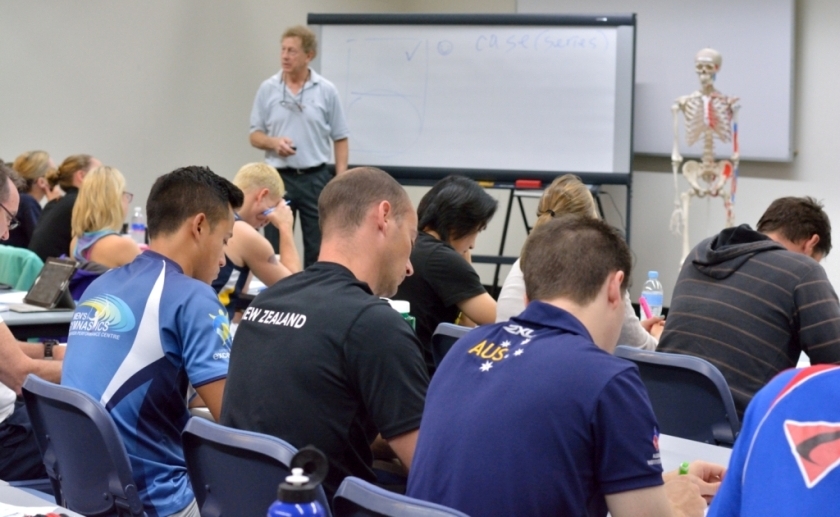 How to become a Soccer Coach? – Step 2
Now that you know the first step of how to become a soccer coach, now I'll tell you about the second step: look for certification.
Although the certification process is very different from confederation to confederation, I will give you next some examples and also the different tasks that you should fulfill.
As I highlight in the last videos, many of the certification courses require prior relevant experience in order to be eligible for the course. That's why it is very important that you follow the step 1 to be successful in the second step.
Task 1. Who licenses coaches in my country?
First of all, it is necessary to find out which entities certifies coaches in your country. To do that, you need to understand that the main responsible of the training and certification of coaches are the different Continental Confederations: UEFA for Europe, CONCACAF for North America, Central America and the Caribbean, CONMEBOL for South America, AFC for Asia, CAF for Africa and OFC for Oceania.
These different confederations delegate on National Federations or Associations the implementation of training and certification programs.
To refine this search, it is also important that you know that there are usually regional / district soccer associations. These are the ones that generally promote certification courses for coaches at the most basic levels.
So my suggestion is to search the internet for the soccer association in your area. Once you've found it, look for more information about the courses available or visit the association and speak directly to someone responsible – this association should not be too far from you.
In many countries the Soccer Coaches are also organized into associations or unions. Sometimes they also offer certification courses for coaches. Whether this is the case or not, you can always contact these associations for more information about the courses closest to you.
It is very common to receive questions from coaches seeking certification outside their country of origin or even outside their confederation. The most usual is that they want to take courses approved by UEFA given the prestige it has acquired.
This is usually not possible. Foreigners may only be admitted to certification courses in a particular country if they coach in that country or if they are already residents. So it is only in very extraordinary situations that they are accepted.
So if you are not a resident of a European Country and you want to take a UEFA course, you have to structure your career very well. You will have to start a certification course in your country, then look for work in Europe. You will then have to request equivalence of your course with UEFA levels and only then can you qualify for more advanced UEFA levels. It is not a simple process!
After identifying which entity closest to you promotes certification courses, you should be concerned at this point with what is required to be accepted in the course. As I mentioned, some entities that promote certification courses have very tight criteria. Usually, they ask for some previous experience either as a player or in areas of training support. That is why I have consistently referred the importance of taking the first step.
Ask for all the details and regulations with some time so you can be preparer to whole process.
After submitting the application, you have to wait for the result.
I should also explain that some institutions deliver the most basic content on soccer training in online format such as US Soccer, United Soccer Coaches and the Australian Football Federation. If you ask my opinion, I would say that online formats, or from a distance, are here to stay. Therefore, prepare to receive more and more training through these platforms.
Task 3. Get ready for what comes next
As I mentioned earlier, the process for becoming a soccer coach can be long. In UEFA, the lower level courses, UEFA C, can have up to 150 hours of training and a sports season long internship. The curricular part usually is divided into a general component, where contents of support to the activity of coach are approached such as learning and motor development, didactics of the sport, functioning of the human body, first aid, theory and methodology of the training process, pedagogy and psychology of the sport. The specific component includes the laws of the game, motor skills in soccer, management and organization of soccer, training methodology and technical and tactics. The programs can vary a lot but I am referring here to the content that is normally addressed in UEFA space.
Do you remember that I said that in the first step you should look for previous training? This previous training will help you a lot to overcome this certification course.
After completing the curricular part of the course, you will have to fulfill, once again I am referring to the UEFA space, a sports season long internship. At this stage, you will follow the work of a technical team helping with some basic tasks. You will also have the right to a tutor and a trainee coordinator who will assist you throughout the process.
In my opinion, although long, this stage is very important. It is widely documented that much of the learning in this area is through experimentation and mentoring. So take advantage of this opportunity and, if possible, choose a good technical team to be with. I know many coaches who have been very successful because they made internships in good teams having stayed in this team even after the internship.
Task 4. Academic Certification
It is important to note that in some countries, although they are still few, an equivalence to the certification of coaches can be attributed to those who have completed a relevant university degree. This degree is usually associated with undergraduate degrees in the field of physical education and sports with specialization in soccer training. This equivalence can even reach even more advanced levels of coach certification.
So if you are a college student or if you are looking for a college course and your goal is to be a soccer coach, find out which courses award coaching certification.
It is at this stage that you have to have the awareness of the commitment that is required to become a soccer coach.
As I explained to you, the process is not simple and can be quite long. Of course it is excellent when we imagine ourselves in the shoes of Mourinho or klopke or Pep Guardiola, but we must have the awareness that to get there it takes a lot of sacrifice and hard work.
I had not yet touched on this subject, which I will develop in more advanced content, but already at this stage you will have to demonstrate one of the essential aspects to become a successful coach: passion! This passion, at this stage is shown on the form of commitment and sacrifice.
In the next article I will give you some very useful tips that will help you through this process!
Missed the previous articles? Here they are:
So, see you in the next article!